Shannon Fabrics National Educator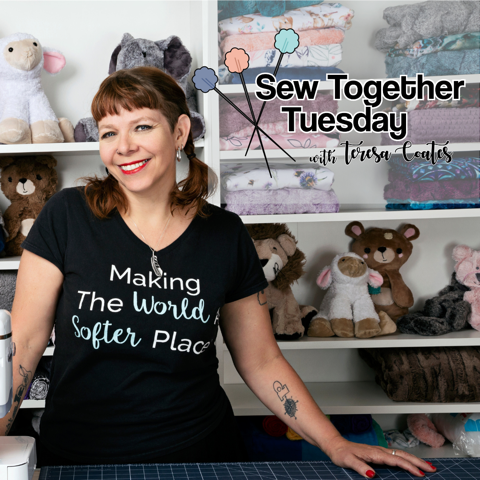 Teresa Coates
Kansas City, Missouri
Teresa Coates is the national educator for Shannon Fabrics and host of "Sew Together Tuesday" a weekly Live sewing series where viewers are invited to sew along during the live broadcast. As a consummate maker, Teresa is no stranger to tackling intimidating projects and fabrics and masterfully teaches how to work and manipulate fabrics. Teresa is also the designer and author behind her pattern line Crinkle Dreams. Her sewing and quilting projects have been featured and published in quilting magazines and podcasts such as Quiltfolk, Bust, Quilty, Stitch, Quiltmakers,100 Quilt Blocks, Generation Q and American Patchwork & Quilting. When Teresa is not residing in Kansas City, MO, she can be found teaching and sharing her passion for sewing at quilting guilds and sewing workshops across the United States.
Brand Ambassadors
30 Ambassador(s) were found:
Alabama
Mary Lou Dunkerley
Chelsea, Alabama
My mother taught me to sew when I was 10 years old. In high school I made my own clothing and once I got married and had children, I was sewing clothing for them as well. Through the years I have sewn costumes for dance recitals, altered wedding dresses, made drapes for many of my neighbors and have sewn just about anything else that friends and family requested. For the past 10 years I have continued my mother's tradition of making quilts for family members. I have also made quilts for friends as well as several baby quilts using Cuddle® fabric. I absolutely love working with Cuddle® and look forward to sharing my passion with other sewists.
California
Bobbie Norby
El Cajun, California
Sometimes you get lucky and have a sewing teacher for your mother like Bobbie did. Learning at home, encouraged by Girl Scouts and Home Ec in high school, sewing was an ever-present part of her youth. As a young mother, she sewed for her family, then let it go by the wayside until picking up with quilting in 2010. It's been non-stop ever since with sewing and quilting for herself and, as always, for her family.
Diane Kemple
Huntington Beach, California
Diane developed a passion for sewing in fourth grade, after taking private lessons and visiting her aunt, who was a historical costume designer. While in school, she concentrated on garment sewing, transitioning to a 15+ year career in the fashion industry. Just over four years ago, Diane's husband gave her an embroidery machine. Now she spends her days working with Cuddle and Embrace, putting a personal touch on custom blankets, stuffed animals, and accessories for her own small business.
Lindsay Dickason
Rocklin, California
Lindsay is an avid and lifelong crafter and especially enjoys sewing, quilting and embroidery. She loves sharing the projects she makes with her friends and family and connecting with others in the creative community. Cuddle minky is one of her favorite fabrics to use for quilt backs and to sew dolls and stuffed toys. Being creative is Lindsay's biggest passion and she's dedicated to educating and inspiring others to be creative as well. You'll find Lindsay sewing or embroidering everyday in her home in northern California where she lives with her orange tabby cat officially named Tenaya, but whom they affectionately call Kitty.
Florida
April Woodside
Bradenton, Florida
Helping arrange pattern weights for her mom's sewing projects kicked off April's interest in sewing and in the years since she continues to develop her skills with a variety of projects. Bags, purses, quilts, crazy overalls and seemingly-impossible costume requests from her kids—she'll tackle any of them. She has taught children and adults and is eager to share her hard-earned knowledge and enviable skills with both.
Idaho
Pat Wodskow
Rexburg, Idaho
Pat is one of our Cuddle® Specialists. Pat has been sewing since age 10 when she made her first dress in 4H. Pat worked as the Buyer in the Fabric Department at Porter's in Rexburg, ID for 23 years and that's how she learned about Cuddle®. Pat introduced us to the Cuddle® strip quilt idea. She has her own online quilt shop, www.cuddlesoftkits.com, and offers helpful Cuddle® tutorials and videos on her site. Pat has 7 children and 32 grandchildren and had her first great grandchild recently.
Illinois
Pat Burke
Shorewood, Illinois
Pat's passion for sewing and quilting has grown since 1990 alongside her fabric stash. Never having found someone who doesn't love a Cuddle® quilt, she keeps making more, combing cotton patchwork and Cuddle® backings for quilts that never fail to satisfy. A lifelong teacher, Pat continues spreading her love and knowledge of sewing through her volunteer work in the west Chicago area. Pat is an active member of her local quilt guild. She volunteers on the board, schedules speakers, and teach demonstrations at quilt shows.
Indiana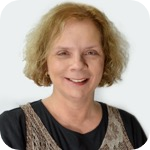 Lisa Lueck
Zionsville, Indiana
Lisa always enjoyed sewing with her Mom when she was young. That aside, her professional aspirations consisted of being a CPA. She did however leave public accounting after five years to follow her dream of owning a chocolate store. After 22 years of making chocolate, she recently gave it all up to pursue her passion of sewing, quilting, and embroidery. She fell in love with Shannon Fabrics over 10 years ago and began to make all things cuddle for her three kids. She currently lives in Zionsville, IN with her kids and husband and is excited about sharing her passion for Cuddle®.
Reen Wilcoxson
Valparaiso, Indiana
Reen started sewing as a teen. For the past 20 years she has designed and sold her machine embroidery files through her online business, Embroidery Garden. She started sewing with Cuddle fabrics a few years ago and incorporates them in her designs. Several blankets and projects later, her love for Cuddle has grown. She shares her life in northern Indiana with her husband, 2 married sons, 2 grandsons and their 2 miniature dachshunds.
Maryland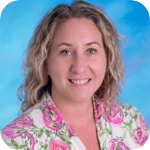 Ajaire Parello
Laytonsville, Maryland
An avid sewist and crafter for over 30 years and the sole creator at Call Ajaire since 2009, it wasn't until her oldest daughter was born in 2011 that she found an outlet for her creative ideas and the focus of Call Ajaire shifted to sewing and fashion inspiration for young girls. In 2015 she opened a pattern shop called Designs by Call Ajaire (DbCA) with patterns that are designed to help build sewing skills and confidence. Each pattern listing has skill-builders listed so if you're looking to learn something new you are able to choose those options. This along with free patterns and tutorials on the Call Ajaire blog continue to feed her passion for helping others elevate their sewing.
Michigan
Linda White
Lapeer, Michigan
Linda has been sewing by machine since she was twelve. Linda developed and taught classes both at her store and for a sewing machine company. Linda has been stitching with Shannon Cuddle® for a few years and enjoys the quality, as well as the many prints and styles of Shannon including Embrace Gauze. Linda has also written patterns for Shannon.
Minnesota
Honey Theisen
Kelliher, Minnesota
I have been crafting all my life, I guess. My Great Grandma taught me to crochet at the age of 5. I sewed in high school. When I was pregnant with my first daughter, I sewed all her blankets. I sewed with mom and have since passed it on to my 2 daughters. We enjoy our weekends when we can all get together and sew. About 3 years ago I started working with Shannon Fabrics and I have been in love with it ever since. I have taken almost every class offered at my local quilt store and watched many videos by Teresa. I have 5 grandkids and I love making them stuff. I live in Kelliher, MN on farm with my boyfriend Todd about an hour and half from the Canadian border.
Missouri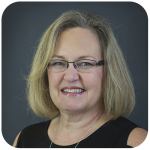 Karen Fuchs
Kansas City, Missouri
Karen originally hails from the Sunflower State and now calls Kansas City her home. Her childhood babysitter first taught her to sew at age seven and she began making her own clothes which continued throughout college and into adulthood where she ventured into quilting and machine embroidery. As a retired educator of 30 years, Karen spends her time continuously seeking new sewing techniques and skills, teaching sewing classes, and spending time with her granddaughters.
Montana
Naomi Stewart
Bozeman, Montana
Naomi Stewart is an avid quilter from Bozeman, Montana. She started sewing in 4-H at age 9 and never stopped, constantly trying new techniques. She enjoys both quick and lengthy projects, from easy infinity scarves to stuffed animals to full-size quilts. Naomi's favorite projects are scarves, stuffed animals and quilts.
Nevada
Michelle Hall
Las Vegas, Nevada
Michelle was bitten by the crafting bug at a very early age. As soon as she could reach the foot controller and fabric while sitting at a domestic machine, she inherited her mother's Singer Touch & Sew. From that point forward, Michelle enjoyed designing doll clothes, altering garment patterns into costumes, and creating clothing for her friends. After college, Michelle began teaching HS Math but quickly found that she longed to continue sharing her love of creating, so she opened a side business as a freelance sewing, embroidery, and crafting educator. Today, Michelle devotes one hundred percent of her time to her work as a freelance sewing and embroidery educator and consultant. She deeply enjoys teaching techniques, skills, and all things Cuddle® while encouraging everyone to find their inner crafting bug.
New Jersey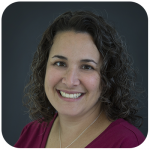 Rachel Ring
Old Tappan, New Jersey
A native East Coaster, Rachel is a lifelong crafter who fared miserably in middle school home ec, and was convinced for years that sewing was not for her. But her parents bought a sewing machine for her on her 31st birthday and the rest was history! Sewing has become a part of Rachel's daily life and she's hoping to inspire others to use Cuddle® and Embrace fabrics for their garment sewing projects, too! Some of her favorite projects use fabrics in unexpected ways.
New York
Linda Lingner
Bohemia, New York
Linda has over 30 years retail sewing experience, and currently manages a quilt shop. Linda's goal is for each student to be successful, and she draws on her years of teaching experience to make sure there are no mistakes, only creative opportunities in class. Linda began sewing clothing in high school, and found her way to quilting soon after. Now an avid machine embroiderer, Linda loves using Cuddle® and Cuddle® Suede in machine appliqué for its wonderful texture, softness and ease of use.
Oregon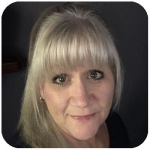 Renee Johnson
Oregon City, Oregon
Renee has been sewing and quilting since a young child. She considers herself very creative and artistic. She makes quilts and clothing but she loves applique and embroidery best. She loves fabrics. She loves teaching quilting classes for independent shops. She is an avid quilter and active member of her local quilt guild. She is also a freelance sewist for Shannon Fabrics sewing samples that are used in trade shows and photo shoots. When she is not sewing she loves to paint with watercolors. She also loves gardening. Renee says that she is passionate about these hobbies. She lives in OR with her husband and 3 main coons.
Ryn Baxter
Eugene, Oregon
My name is Ryn Baxter, I have been sewing since I was 12 and haven't been able to stop. I love the entire process from designing to creating whether it be quilts, decor, or apparel. Teaching others of all ages has always been a passion of mine. Specifically sharing my love of sewing applique using cuddle and cotton to bring quilts to life.
Rhode Island
Denise Davenport
Hope, Rhode Island
Denise began sewing at the age of 9 and spent time working in the family custom drapery business where she became fascinated with different machines and fabrics, learning to mix and match stitches, colors and textures. She continued sewing blankets, clothing and costumes for her children as a way to relax from her high pressure corporate job until she turned her love of sewing and creating into a full time small business. As passionate as she is about designing and sewing, she is even more passionate about learning and teaching and her greatest love is to share what she knows with others and see their confidence and skills
South Dakota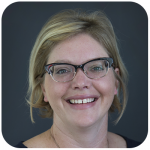 Emilee Masson
Spearfish, South Dakota
Emilee is a lifelong crafter and fabric lover. Quilting and sewing were the perfect fit and quickly became she artistic outlet of choice. Sharing new techniques and helping people be comfortable with different fabrics and construction methods are her passion as a teacher. Emilee is also a Shannon Fabrics Sales rep for North and South Dakota.
Texas
Bianca Springer
Pearland, Texas
Bianca Springer is an island girl born and raised in The Bahamas. Bianca is primarily a garment sewer with a love of retro patterns from the '60's, '70's and today. She chooses simple and fun silhouettes that serve as perfect foundation for the bold prints and colorful fabrics that make her heart sing. She loves experimenting with new techniques and constantly asks the question, "I wonder what will happen if?" and "Why sew boring?". Bianca enjoys finding new ways to repurpose textiles and use what is readily available. She derives much inspiration from her children by using fabric to fill cultural and racial representational gaps in their world and by extension, the world around them. She designs and sells standard and custom sewing pattern weights to take the tedium out of the cutting process. Bianca has won numerous national and international sewing contests and competitions by taking risks. You can find Bianca in print, as a contributor and designer for Sew News Magazine and Creative Machine Embroidery Magazine.
Patricia McCartney
Trinity, Texas
Although Patricia has sewn most of her life, she started quilting in 1998. A friend introduced her to quilting with an invite to a Quilt till you Wilt" get together. She was instantly hooked! It wasn't long before she found a local quilt shop to make samples for and began teaching beginner level classes. Her travels have led her to teach quilting and patchwork in Greece, Hungary, Bosnia, Romania and Budapest. Her fabrics of choice are the reproduction fabrics of the Civil War as well as 30's and 40's. She is the proud mother of 4 grown children and currently lives with her husband David in Trinity, Texas where she owns and operates Heavenly Threads Quilt Shop.
Sheila Ryan
San Antonio, Texas
Coming from a legacy of talented seamstresses, Sheila Ryan has been stitching almost her entire life. She creates digital embroidery designs and teaches machine embroidery and sewing lessons online and in her local community. Sewing is an integral part of her life and color, texture and excellent design are just a few of the things that make her really happy and inspire her work. She looks forward to helping you help make the world a softer place!
Utah
Susan Hastings
North Salt Lake, Utah
Making her home in North Salt Lake, Susan has been sewing for more than 40 years. Taught the ways of the needle by her mother, she's gone on to work extensively in quiltmaking and long-arm quilting. She owns Kwytch Quilts and makes custom Cuddle® quilts for lucky recipients across the country, using her eye for color and exquisite quilting skills.
Virginia
Dawn Chace
Yorktown, Virginia
Dawn began her sewing career over 50 years ago under the mentorship of her grandmother who was a home economics teacher. She started out making doll clothing then graduated up to sewing her own debutante ball gown when she was 16. Over the years, she loved to make home décor, personalized clothing, and accessories. In 2007, she was introduced to machine embroidery. She was instantly hooked (or should we say 'hooped'?). Shortly thereafter, she started digitizing her own designs and now sells them on her website, Creative Appliques. She loves to teach both in person and virtually through her YouTube channel. Cuddle is one of her favorite fabrics to work with and she is excited to share her passion for Cuddle and sewing by being a brand ambassador for Shannon Fabrics.
Washington
Gayle Camargo
Spokane, Washington
Gayle is one of our Cuddle® Specialists and has been with us for almost 10 years. Gayle has been sewing for 40 years and is extremely creative and talented. One of her best skills is creating without a pattern. Also, she is incredibly talented at sewing 3D and stuffed animals. Gayle teaches at The Quilting Bee in Spokane, WA and is a Bernina Ambassador.
Mary Stevens
Graham, Washington
Mary has been involved in the crafting world since the age of 12, but didn't begin sewing until her late 30's when a lifelong fascination with quilting was fostered by a very talented and patient neighbor. With a basket of scrap strips and a log cabin pattern, her first quilt was created. Mary's addiction for fabric and patterns began! Her love of Cuddle® started with a baby quilt and a daughter that wanted "wubbie" for backing. From there, the discovery of a local pattern designer of receiving blankets with appliqués and matching stuffed animals all created with Cuddle® sealed her fate.
Wisconsin
Jackie Hillman
Greenfield, Wisconsin
Her experience in sewing and home décor gives Jackie an advantage when sewing with many of our fabrics. Willing to step outside the box, she can pattern-hack to perfection, creating new looks in apparel and bags. She regularly sews and embroiders on her Brother sewing/embroidery machine and is equally comfortable with sergers. Jackie's drive to make sure customers and students are happy, satisfied and inspired and is eager to bring that to Shannon Fabrics educational workshops and demos.
Wyoming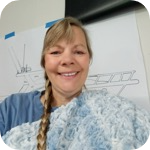 Leann Moses
Ten Sleep, Wyoming
My name is Leann Moses and I live in Ten Sleep, Wyoming. During the Summer and Fall, the hubs and I operate an off grid, backcountry lodge, in the Winter and Spring, I sew. I started my sewing journey making clothes for my husband and children, then progressed to upholstery, prom dresses and then costumes for my Grandchildren. I found my passion and my niche creating with Cuddle. I am excited to work with Shannon Fabrics as a Brand Ambassador, and ready to help others to make the world a softer place.